Chris Huhne faces legal challenge over nuclear link to cancer in children
Community worker who lives near proposed nuclear power stations in Lancashire launches unprecedented case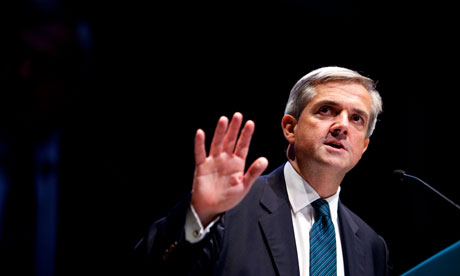 Rory Walker, a 24-year-old community worker from Lancaster, has won legal aid to launch the unprecedented case.
Walker lives close to Heysham where two new reactors are planned, and says he is worried about having children who could suffer an increased risk of leukaemia.
"It is folly beyond belief, and almost genocidal, to build new nuclear power stations," he said. "Nuclear power is unsafe, uneconomic and a dangerous distraction."
Walker's decision to go to court predates the Fukushima nuclear crisis following the Japan tsunami, though Walker said it has reinforced his fears.
"If the risks found following the KiKK study were applied to Heysham, infants and young children under five living within 5km would be exposed to increased risks of cancer, especially leukaemia," he said.
"It does not permit an approach which appears generalised, generic and deferred. Justification requires that the health detriments should be considered and balanced against the economic, social or other benefits which may occur – but this doesn't seem to have happened here." The lawyers want a judicial review to rule that Huhne acted unlawfully, and to quash his decisions.
The government has until the end of the month to make a formal response to the legal action, which will then go to a judge, who may order a hearing in London.